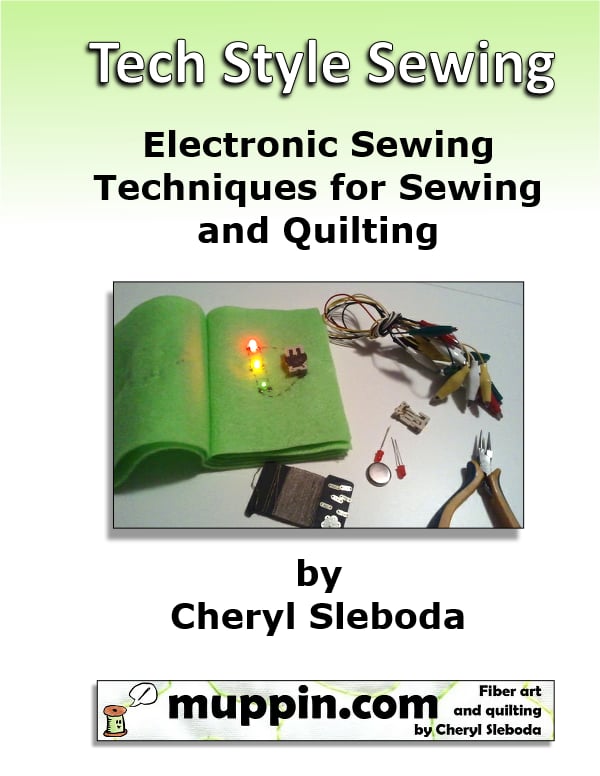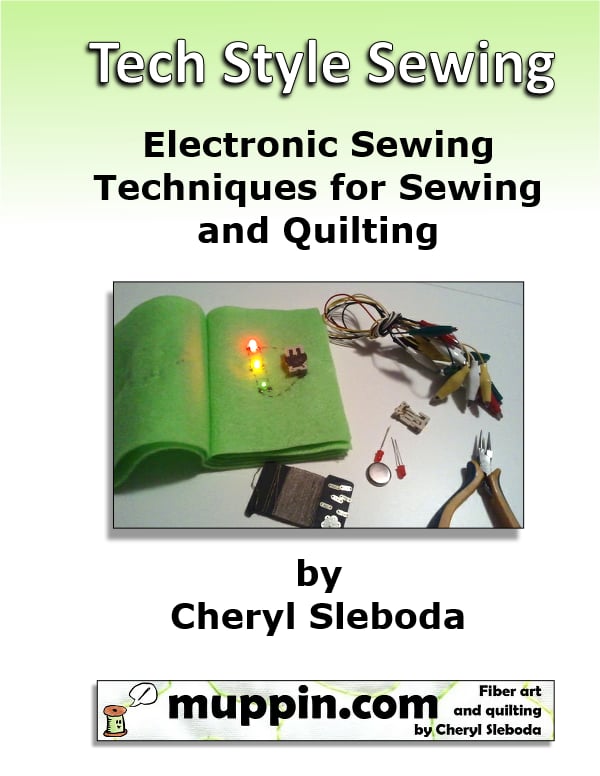 PDF - Tech Style Sewing eTextile Book
$20.00
Everything you wanted to know about basic eTextiles is in this easy to digest book! Learn about electronics for quilters and sewists through seven easy to follow "Experiments". This book covers what you need to know to get started right away with lighting up your next sewing project. This is the book Cheryl includes in her workshop on eTextiles throughout the country.
This book is 32 pages. Each of the seven experiment projects includes a supply list and detailed step-by-step instructions.
Want to make more amazing eTextile projects? Check out my separate listing for more eTextile kits! Has this sparked your interests in learning more? Go to http://www.muppin.com to learn more about Cheryl's lectures and workshops!
Perfect to learn about electronics in your projects!
*****
You will receive a link for a downloadable PDF pattern. You will need Adobe Acrobat to read the file, which you can download from www.adobe.com
COPYRIGHT:
THIS BOOKLET IS COPYRIGHTED AND NOT AVAILABLE FOR COMMERCIAL USE.
When you purchase this pattern you agree to the following:
Please do not copy, redistribute, or use for commercial means. This booklet is for PERSONAL use only. Each user must purchase their own booklet. By purchasing this pattern, you agree to abide by these conditions. Thank you!